From small businesses to mega-corporations, HOA management companies vary drastically in terms. While it may seem to make sense to choose a larger company to manage a larger association, this isn't always the best rule of thumb. In fact, there are several key issues to keep in mind when choosing the best management company for your HOA.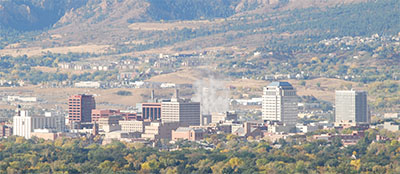 When you're looking for a HOA management company, here are four things to look for.
4 Things to Look for in a HOA Management Company
Local Ownership
Working with a locally owned company means that all decisions will be made locally and not on the other side of the country. Local managers are focused on the Denver market, and they're well aware of all applicable laws and regulations. And of course, working with a local company means the answers you need are never far away.
Complete Transparency
Look for a HOA management company that doesn't keep secrets from the Board. When you request documents and records, you should be able to see them without being given the runaround. If an HOA management company doesn't want to be upfront about everything, look for another one.
Proper Insurance
Before doing business with any HOA management company, make sure they are sufficiently insured to cover your association in the event of a loss. The company you choose needs to carry liability insurance, fidelity coverage and worker's compensation insurance. They should also carry an umbrella policy just in case.
Experience
Property management companies come and go, but choosing one that has been in business for a long time will likely help you avoid the headache of your HOA management company going out of business. Experience also provides managers with the knowledge and expertise to successfully manage your association.
References
A reputable HOA management company should have no problem providing you with reviews and testimonials from past and current clients. Pay close attention to reviews of the services that are most important to you and testimonials from properties that are similar to your own.
At AMI Colorado, we are proud to offer the best HOA management services in Denver and throughout Colorado. To learn more, contact us today.