HOA Property Management in Denver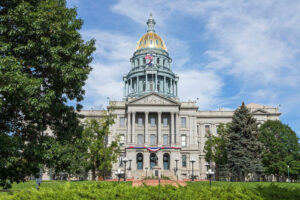 Being on your homeowners' association board can be fun. It's a chance to get to know your neighbors and to bring people together to make a community, not just a set of houses that happen to be set near each other. However, being on the board can also be stressful. Many people find that they take on the job for the social side, only to spend most of their time doing tasks that they don't enjoy.
Hiring HOA management in Denver can be a great way to counteract these negative sides of being on your board. We will take on the tasks that are difficult for you or that are eating up your time, so you can spend more time and energy focusing on the things that really matter to you. We'll work with you to make sure everything gets done in a manner that is professional, honest, and best for your community. Here are just a few of the things that we can do for you to make your community management in Denver easier.
Communication
Staying in touch with all of the people who live under your homeowners' association can be hard. These days, some people prefer to get emails, others like to communicate via text message, and even others still prefer old-fashioned snail mail. That can be hard to keep track of! However, we have systems in place that allow people to receive messages in the ways that are the most meaningful for them. They can even choose to receive them in more than one way, if they want to!
Do you get tired of writing out your communications? Whether it's assessment letters, violation letters, newsletters, or more, we can do the writing so that you don't have to. We'll talk to you about what each letter needs to say, then run them by you for approval before we send them. You, however, will not have to write a single thing yourself, unless you want to!
Administration
There is so much to keep track of when it comes to HOA management in Denver. Let us handle all of this that it's available when you need it but you don't have to enter it all yourself. We will help you track who lives where, who is a tenant and who is an owner, which violations go with which address, and more. No matter what data you need to keep track of, we'll get it done and make it easy for you to access.
HOA Property Management
If your HOA is like most, there are certain property management tasks that the board takes on. You may be in charge of getting new roofs, hanging Christmas lights in common spaces, keeping your clubhouse clean, and more. We can not only make sure that these tasks get done, but make sure you get the best deal possible on them. We'll even send someone out to meet your workers, so you don't have to be there in person.
Community management in Denver doesn't have to be hard. Call us today to start getting a plan set up for managing your HOA.