HOA Management in Elizabeth, CO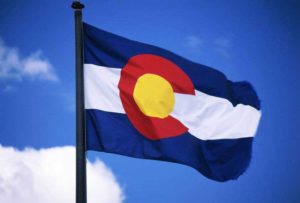 Do you sometimes wish you'd never joined your HOA board? It can be a lot of work, and much of that work isn't what people think it's going to be. There's a lot more administration and financial work to running an HOA than is obvious from the outside. No matter what you need to have done, though, consider hiring an HOA management company rather than giving up the good work you are doing. Here's what we can do for you.
HOA Property Management
Do you get tired of keeping track of the work that needs to be done around your HOA and finding the right contractors to get it done? We can help you do all of this. We'll regularly assess the property for physical things that need to be taken care of. Then, we'll help you get the best deal on the work. We have relationships with many contractors, so we can help you get everything done for the best possible deal.
Administrative Tasks
Do you get sick of handling all of the administrative jobs that your homeowners' association needs to have done? Let us help with everything from keeping track of who lives where to contacting your people for you. In fact, we'll help with community management in Elizabeth by making sure your people get information in the way that's best for them. We can send out physical newsletters, put them in an email, or even text people what they need to know. No matter what the administrative task is that you need to have done, we'll get it handled so you don't have to.
Financial Tasks and Planning
Do you feel like your homeowners' association never gets a financial report out on time? We'll make sure that these are available when you said they would be and that everyone who needs one gets a copy. We'll also handle things like tracking day-to-day transactions so that you can save your energy for tasks you like better.
We won't just handle the paperwork, though. HOA management in Elizabeth can also help you by assessing dues, tracking who pays, and tracking down those who don't. We'll also make sure that the right people receive fines and that those get paid, too. You don't have to be the bad guy anymore! Let us handle it all so you can build community and make your location a better place to live!
Other Jobs
Are there other tasks that you would like to hand off in order to make running your HOA a smoother, easier process. We would love to talk to you about what we can do to help. We have a staff of experts in HOA property management and community management in Elizabeth, so you will always have experts on your side. No matter what needs to be done, we have someone who can do it so that you don't have to. Even if you feel cautious about HOA management in Elizabeth, we would love to talk to you about how we could help.