Tips for First-Time Landlords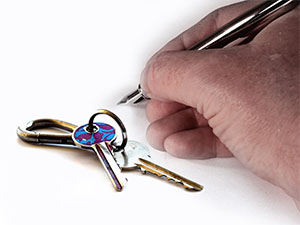 Entering the rental business is an excellent revenue earning opportunity, but many first-time landlords discover that the job is more complicated than they realize. Being a landlord requires a lot more than collecting rent checks and signing contracts.
Here are three helpful tips if you've recently gone into the rental business.
Get your property ready. Renters generally pay close attention to the basics – cleanliness, decent landscaping, etc. In hot markets like Denver, landlords often make the mistake of slacking on the preparation because they know they won't struggle to fill a vacancy. It's still important to take care of your property, though. Better maintenance attracts better tenants.
Establish rental prices. In any market, it's crucial to price units accurately. Do some research on your local market to determine how much other landlords are charging for similar units, and use that as a basis for setting your rent. Ideally the price should be low enough to prevent vacancies but high enough to appeal to quality tenants.
Hire a professional Denver property manager. A do-it-yourself approach to property management might seem like the best way to save some money, but doing everything yourself is a lot of work – especially if you have another fulltime job. When you hire a Denver property manager, you'll have someone on your side who can handle everything from maintenance and collecting rent to handling tenant complaints and disputes, property managers reduce stress for landlords.
Hiring a Denver Property Manager
Hiring a Denver property manager is the best way to ease your burden and maximize the revenue earning potential of your rental properties. At AMI Colorado, our managers are passionate about helping landlords and property owners manage their rental units. To learn more about our services, contact us today by calling 720-633-9722.