Writing Newsletters for Homeowner's and Condominium Associations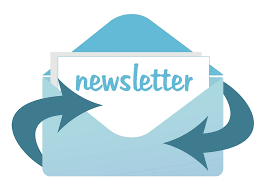 If you've ever considered starting a newsletter for your condominium association or homeowner's association, the new year is a great time to get started. Whether put out monthly or quarterly, a well-written newsletter is an effective means of staying in touch with members of the community.
Unfortunately, not all association newsletters are created equally, and not every newsletter is a good one. Many people find it difficult to decide what to say, and they find it even harder to figure out how to say it. The good news, though, is that long-format letters are no longer the norm. Today's homeowners are more likely to read short, interesting newsletters that share valuable information in a concise manner.
If you want to write an awesome association newsletter that the members of your community will actually read and enjoy, check out these tips:
Deciding what to say is the first big hurdle when it comes to putting together any type of newsletter. While it's appropriate – and probably necessary – to share information regarding due dates, scheduled maintenance and other concerns, it's just as important to include content that's engaging and offers some sort of value to your readers.
Here are a few ideas of what to include in your community newsletter:
Tips for homeowners. Most homeowners enjoy reading useful advice, including DIY repair and maintenance how-tos, tips for decorating on a limited budget (and within association rules), recipes, etc.
Maintenance and policy reminders. Include seasonal reminders, like when it's time to replace HVAC filters or reminders to keep sidewalks clear during the winter months. You may also want to share gentle reminders about rules and policies that are frequently broken.
Upcoming local events. A good newsletter should always include a calendar of local events that includes meetings, elections and important deadlines as well as community events, like festivals, community farm markets, etc.
Local promotions. Building relationships with local businesses could result in promotions that are exclusively available to members of your association. Restaurants, contractors, salons and other local businesses may be willing to offer coupons you can print in your newsletter.
Putting together a newsletter for a condominium or homeowner's association can be challenging, especially for board members who already carry numerous responsibilities. Whether you don't have time to write a community newsletter or you just aren't quite sure what to say or how to say it, your property manager can help. Contact us today to learn more about how we can help you connect with the members of your community through a well-written newsletter.