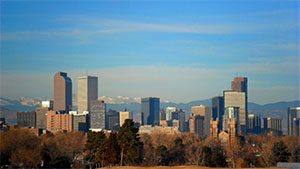 From high-level financial management to day-to-day administrative tasks, an HOA management company provides homeowner's associations with a range of services that vary greatly in complexity. Because there is so much variance in available services, prices often vary drastically.
Are you paying too much for HOA management in Denver? Unfortunately, the answer isn't always straightforward, but there are a few things to consider when trying to ascertain whether your HOA management money is being well spent.
Generally speaking, if you are spending a considerable percentage of your budget on professional management services but Board members are still doing the majority of the work, you're likely paying too much for the services the manager is providing.
Here are a few other things to take into consideration to determine whether you're spending too much.
Spending too Much on HOA Management in Denver?
If you're not sure if too much of your budget is going toward paying a HOA management company, here are a few things to think about:
What Services Are You Paying For? If you're paying your HOA manager for things that the Board takes care of itself – such as administrative tasks – you're spending more money than necessary. Good property management companies allow their clients to custom tailor their plans to suit their specific needs rather than offering only a "one-size-fits-all" solution.
What Does the HOA Management Company Bring to the Table? An HOA company with excellent references and a solid reputation within the community is worth more than a company with a shady background. You might feel like you're paying too much, but working with an excellent manager will save you money and frustration in the long run.
How Much Do Your Competitors Charge? Savvy shoppers know that it's always smart to shop around. Whether you already have a HOA manager or you're thinking about hiring one for the first time, take the time to shop around and compare prices from multiple companies. It's important to note, though, that choosing the company with the lowest price tag isn't always best. Make sure you're working with a company with fair prices and an excellent reputation to ensure that you're getting the most for the money you spend.
HOA Management in Denver
When you need HOA management in Denver, AMI is an excellent choice. With us, you'll only pay for the services you actually need, and we will work with you to create a management plan that perfectly suits your needs and budget. Whether you're thinking about kicking your current HOA manager to the curb or you're planning to hire an HOA management company for the first time, contact AMI today to request a free, no-obligation proposal.