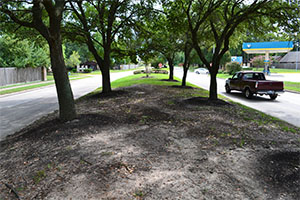 Most homeowner's associations in Denver face the often difficult task of deciding between self-management and hiring a professional Denver HOA management company. The choice, unfortunately, isn't always an easy one. Both options have their positives and negatives, but many associations have found that working with a professional management company is worth the investment.
These are just a few of the many benefits of hiring a Denver homeowner's association management company.
Benefits of Professional Denver HOA Management
Decreased Legal Problems
One troublesome community member can lead to countless time-consuming and costly legal battles. With a professional HOA manager on your side, you have someone who is familiar with all the latest laws affecting homeowner's associations, and you have access to legal representation should you need it.
Faster Home Sales
Professional homeowner's association management companies are experts when it comes to preparing, marketing and selling homes. Empty homes don't earn money for the association, so they strive to sell vacant properties as quickly as possible.
Decreased Maintenance and Repair Costs
Staying on top of maintenance and taking care of repairs in common areas keeps community members happy and preserves value. Professional management companies have already developed relationships with local contractors and service providers, so they know exactly who to call when a problem arises. They're also (usually) able to secure the best pricing.
Decreased Stress
Managing a homeowner's association is a stressful and time-consuming obligation. Most homeowners already have jobs, and trying to get all board members together for meetings poses a challenge, and trying to collect past-due fees from friends and neighbors is unpleasant, to say the least. A professional HOA management company acts as an impartial third party that is dedicated to managing your association.
Denver HOA Management
At AMI, we are proud to offer convenient and affordable Denver HOA management services. We offer customized solutions to suit the needs of associations of all sizes, and we would be happy to meet with you to discuss your situation and how we can help. Contact us today to learn more.