5 Steps for Successful Tenant Screening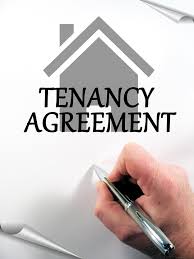 As a landlord, you can eliminate a lot of future headaches by properly screening your tenants. Because empty units don't generate revenue, property owners often rush the screening process to fill vacancies as quickly as possible.
Filling empty units is undeniably important, but filling them with the right tenants is crucial if you want to avoid future issues. Fortunately, tenant screening isn't difficult. Follow these easy tenant screening tips to successfully weed out the majority of bad tenants.
Tenant Screening Steps
Step 1: Initial Contact
The tenant screening process begins the first time a prospective tenant contacts you to request information about your property. This is the perfect time to ask a few pre-screening questions to determine whether they are serious or wasting your time.
Step 2: Property Showing
Arrange to meet the prospective tenant face-to-face to show your property. Be mindful of red flags that could indicate a problem tenant, like lateness, excessive complaints, etc. If someone has no problem showing up late to a showing, they probably won't mind paying the rent late either.
Step 3: Completing the Application
If you're interested in the prospective tenant and they're still interested in your property, have them complete your rental application. Require references from previous employers as well as current and past landlords. Obtain authorization to run a background check and credit check.
Step 4: Approval
If the application looks good and all references check out, let the prospective tenant know the good news! Now is also the time to politely decline all other applicants.
Step 5: Lease Signing
Signing the lease is the final step in the screening process. Go over the lease with your tenant carefully, and make sure they fully understand all of your rules. Remember that, until the document is signed, you still have time to back out of the deal.
Help with Tenant Screening in Colorado
At AMI Colorado, we're experts on tenant screening in Colorado. We've screened thousands of potential tenants and filled countless vacancies with the right people. As your HOA management company, we will help you fill vacancies with tenants who will pay the rent on time and treat you and your property with respect. To find out more about our tenant screening process, contact us today!