How Your Older Apartment Can Compete with New Construction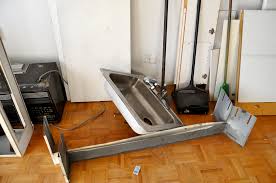 Owners of older rental properties face the never-ending challenge of competing with new construction. Older units are often more difficult to lease because they're less appealing to potential tenants. This is especially challenging in markets like Denver where many potential renters are young professionals who are looking for modern features and high-end amenities.
In the United States alone, there are more than half a million new units currently under construction, and in 2017, the supply of new apartments is anticipated to exceed 200,000 units. As a property owner, there's nothing you can do to stop the influx of new construction, but there are several things you can do to make your unit stand out and compete.
How to Make Your Older Apartment Stand Out
Make tenants and potential renters feel appreciated. Many new apartment complexes are designed with one thing in mind: filling vacancies. While this is obviously a primary concern for any property owner, you can set yourself apart from the competition by remembering the importance of personal touches. People want to be treated like individuals, not just a rent check.Take the time to get to know potential renters and current tenants. A simple gesture like a plate of cookies during the holidays or offering to have the carpets cleaned prior to a move-in goes a long way.
Play up the apartment's best features. You always want potential tenants to focus on the positive features of the rental unit, not the negative. Does your building feature original exposed brick? High ceilings? A beautiful fireplace? Incredible views? These are all features that renters love, and they'll overlook an older building to get them.
Add amenities. People love newer apartment complexes because of the amenities they (usually) provide. Take advantage of unused space on your property to add an amenity like a fitness center or community pool. No room to add something so large? Small upgrades like bike racks and on-site laundry facilities boost value as well.
Invest in upgrades. You don't have to invest in a total remodel to boost an older apartment's value. Even minor upgrades breathe new life into older properties and make them more attractive. Replacing outdated fixtures and appliances and adding a fresh coat of paint adds significantly more value than you may realize.
The challenge of competing with newer properties is a challenge that every owner of an older property has to face. Making an older unit stand out and appeal to renters in your area isn't always easy. At AMI Colorado, we can help. We offer a full range of Colorado property management services, and our property managers know exactly what potential tenants want. We know how to make older units more appealing and how to attract – and keep – excellent tenants. To find our more, contact us today!